Nov 13 2009
How is free speech dangerous? We can be subjected to verbal challenges to our cherished beliefs. Which is a good thing.
I prize free speech. This cartoon is presented in that spirit. Significantly, the topic ventures where speech today is least free. If we are not vigilant, our speech could become less free.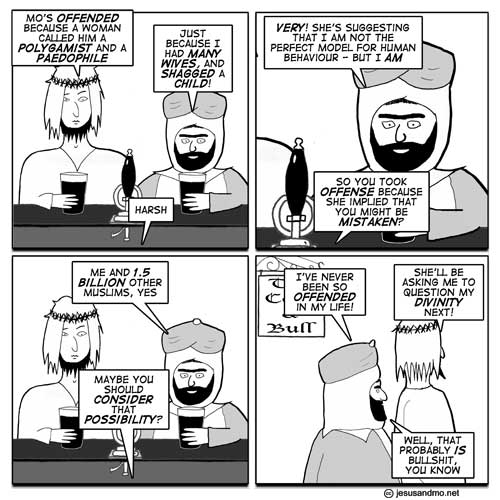 [source]
As evidence of my least-free point, the author of these cartoons apparently writes under a pseudonym.
Leave a Reply